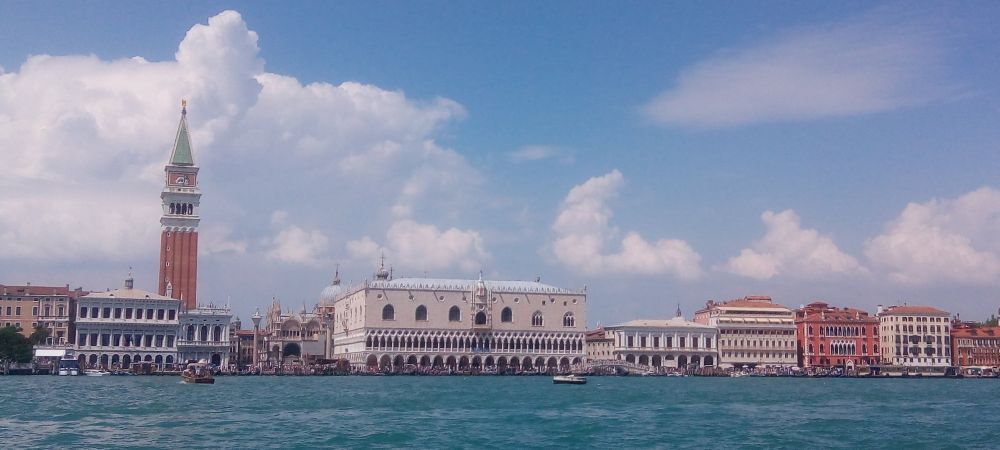 Politics and religion: two faces of the same coin
Major monuments
An overview of the main monuments around St Mark's Square will be followed by a visit to the precious St Mark's Basilica and the Doge's Palace, the seat of Parliament in the past. Let's visit the symbols of the political and religious power of the most admired "city-state" in the old Continent. The Queen of the Adriatic, as Venice is still addressed, was able to develop a body of laws and international relationships that allowed her to prosper and remain independent for more than ten centuries.
The Serenissima Republic
During our visit we will walk along the corridors of power and understand why Venice was called the Serenissima Republic. The Golden Basilica, so-called thanks to its golden mosaic decoration, was together the private chapel of the Doge's Palace and the State church. St Mark's Tower with a height of almost 300 feet, is the tallest building in Venice and one of the most popular monuments together with the magnificient clock tower and the Bridge of Sighs. Our tour includes a breathtaking view from the terrace of the St Mark's Basilica.
Practical information
It is a walking tour in a restricted area but it involves some standing. The tour lasts three hours and we suggest to arrange it in the afternoon when possible, because monuments are less crowded.
Your guide will take care of ticket purchase to assure skip the line entrances.