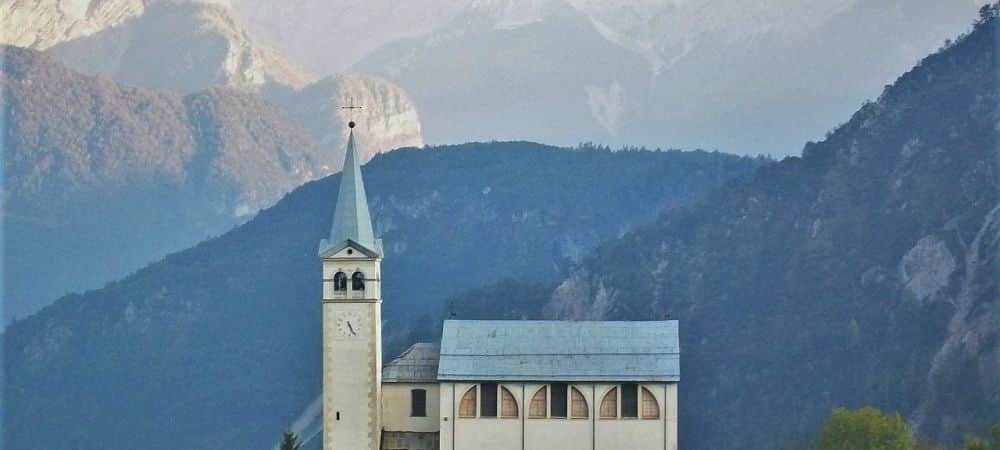 A day in the mountains protected by UNESCO
This tour will take you to one of the most spectacular mountain scenery in the world.
In a couple of hours' drive we'll pass from Venice lagoon and its flat countryside to a typical Alpine landscape made of woods, lakes and cottages. Cortina, which in 2021 will house the World Ski Championship, is called the "Pearl of the Dolomites" because, like the most precious gem, it is surrounded by the highest peaks. We are in the Cadore area, the woods of the Serenissima: Venice foundations, boats and palaces were built thanks to the local timber.
A nice drive
The drive to Cortina lasts a couple of hours and is the occasion for interesting stops, not only to stretch our legs but also to breath some fresh air and enjoy a view. On the way we'll stop in Longarone, a village that in 1963 was completely destroyed when a landslide caused the local dam to overflow.
Pieve di Cadore is famous for spectacles manufacturing. This centre gave also birth to one of the greatest painters in XVI century: Titian.
Our next stop is a charming lake where we can enjoy lunch and an invigorating walk before we reach Cortina.
Cortina
In Cortina I'll take you to the Olympic Ice Stadium built in 1956. From the city centre it is possible to reach high peaks thanks to a panoramic cableway (tickets not included)
This small town counts just with 5000 inhabitants but is one of the most popular ski resorts of Italy during the wintertime, whereas in the summer offers a refreshing escape from the warm and congested towns. It has always been a high-end destination and the evening "struscio", the walk along the main street, is the occasion for expensive shopping.
Practical information
This tour is perfect for everyone, adults and children. Since part of the driving is on a mountain road, we suggest people who get carsick to take a tablet.
The tour is operated every day with departure at 8,30 or 9 am.
Tour length: 8 to 9 hours
Difficulty level: low
Since we pass from the sea to the mountain, the weather/temperature might change. We suggest to carry a jacket and wear comfortable shoes
The cost of the tour includes private driver and guide. It does not include lunch.