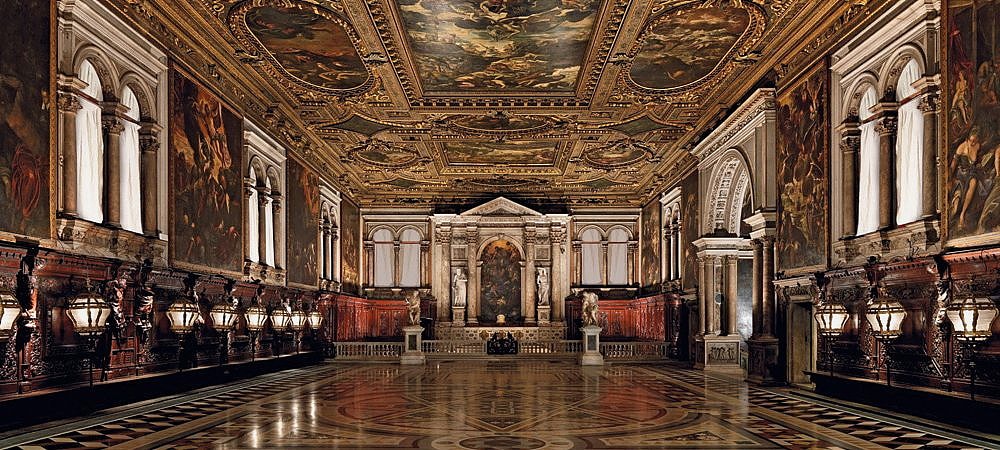 Walking tour to Frari church, Cà Rezzonico and the Accademia Galleries
Venice art tour to great museums
This is a walking tour in San Polo and Dorsoduro districts to discover Venice artistic heritage. Venice art tour is perfect for art lovers and focuses on the visit to three magnificent museums:
the huge Frari church treasures amazing sculptures and paintings. Frari is a contraction of "Franciscan Friars";
Cà Rezzonico, a palazzo over the Grand Canal, brings you into XVIII century, the fabulous age of Baroque.
Accademia Galleries, the most important collection of Venetian paintings, counts with breathtaking art from XV and XVI centuries.
With this tour I want to share with you my passion for art and make you enjoy Venetian painters, famous for their range of colours, realistic rendering and local landscape.
An artistic journey
Venice art tour develops in a chronological order with the visit to the Frari, a huge Franciscan church that shrines unique funerary monuments and masterpieces by Titian. I will keep your attention alert while we move through the centuries, changing contests and meeting differtent artists.
Cà Rezzonico
Cà Rezzonico was the elegant home to one of the richest families in town. The visit is the chance to see interior decor in VXIII century Venice, made of elaborated furniture, tapestry and frescoes. Here is also possible to admire works by Canaletto, Guardi, Longhi and Tiepolo.
Accademia Galleries
Venice art tour continues with a short  break for lunch before we focus on our third museum. The visit to the Accademia Galleries is based on a selection of masterpainters like Carpaccio, Bellini, Giorgione and Tintoretto.
Practical information
Time: the tour is arranged from Thursday to Sunday with pickup at 9 am.
Meeting point: at the entrance to the Frari church, except on Sundays, when we meet at the entrance to the Accademia Galleries.
Tour duration: 6 hours.
Level of difficulty: moderate. The tour develops in a relatively small part of the city but involves much standing. We suggest to wear comfortable shoes.