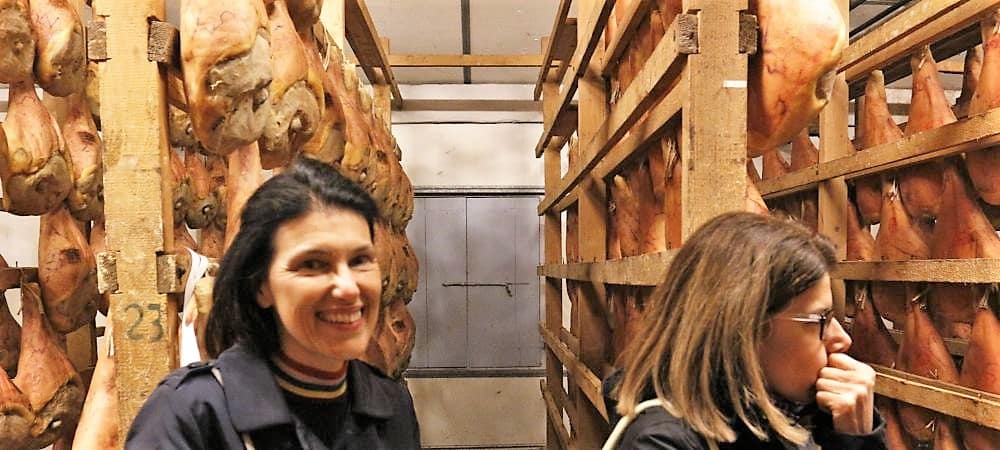 Gourmet tour in the Euganean Hills
A culinary journey of food excellencies in Venice countryside
This tour is a joy for the senses because it combines a beautiful landscape with the taste and smell of local cheese, ham, extra virgin oil, precious saffron, local wines and spirits.
The farms and winery we visit are proud of their PDO/DOC products and will offer a generous taste of them. The territory gives also the chance to stop by a villa, a Medieval castle or an elegant garden. We will take advantage of the time but the idea is to relax and enjoy the countryside without pushing.
Cheese
Our first stop is a family-run dairy farm located 45 minutes' drive from Venice. You'll see relaxed cows that produce very good milk for cheese, yogurt and gelato. High standards of hygine and quality are provided by an automatic milking system located in the barn.
EVO
Our second stop is a visit to an oil mill where extra virgin oil, olive pate' and oil-based cosmetics are produced. The company is located among olive trees and the staff will explain how good oil is produced. The oil tasting includes very good bruschette and a special liqueur.
Saffron
It is time now to visit one of the few saffron producers in Italy. Cinzia will tell how hard it is to cultivate and take care of the delicate flowers from which this precious spice is obtained. Did you know saffron is the most expensive spice in the world?
Wine
Our next stop is a family-run winery whose location offers a wide view over the green Padana plain. Lisa is the sommelier and manager of the winery. She will walk us among grapes in the property before introducing a nice selection of their wines.
Ham
Our last stop is a visit to a ham factory. The owner will lead us through the different steps in the production of one of Italy's most renowned food: prosciutto crudo. The aging room is worth a visit before we enjoy a tasting.
Practical information
This tour is perfect for everybody, from couples to families with little ones to groups of friends.
The tour is operated every day except on the week ends
The cost of the tour includes private driver and guide and the tastings in every place we visit.
Lunch is not included but we think it is not necessary, due to the amount of food and drinks served
We suggest to wear comfortable shoes, bring a hat and sunglasses in the summer.