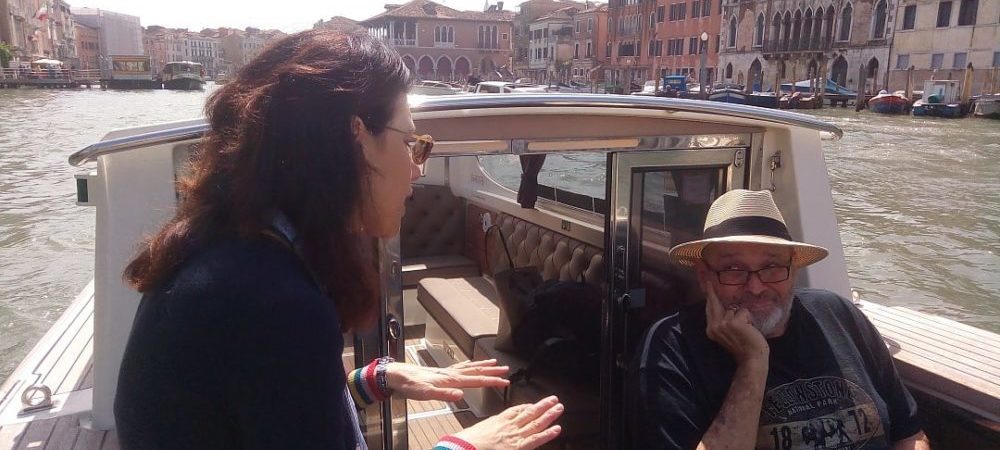 Customize guided excursion by boat
Venice is built on 120 islands hence it was born as a place for boats, not for pedestrians. The façade of a Venetian palazzo overlooks the canal as people in the past times left and went home by boat. Nowadays it is possible to walk all over the city thanks to its 400 bridges. But the best way to admire it is by a boat tour in Venice that indulge in a couple of hours cruise with your guide along narrow rios and the magnificent Grand Canal.
Views of Venice and its lagoon
With a couple of hours' boat tour in Venice, it is possible to include a stop at San Giorgio Maggiore island to visit the church and enjoy a view from its tower. There is a lift for 5/6 people and from the top of this tower, you have a 360° panorama over the city, the lagoon, the Adriatic Sea and the Alps.
The Jewish Ghetto
An alternative stop to San Giorgio Maggiore island is the Jewish Ghetto. With more than 500 years of history, it is the first Ghetto in the world, founded in 1516. We can cross its two little squares and enjoy a Hamantasch from a nice bakery before returning to our boat.
Sunset in the lagoon
This tour can also last one hour and the best moment would be sunset. I can arrange for you a bottle of Prosecco for a toast and an aperitif before dinner.
Around Venice and its islands