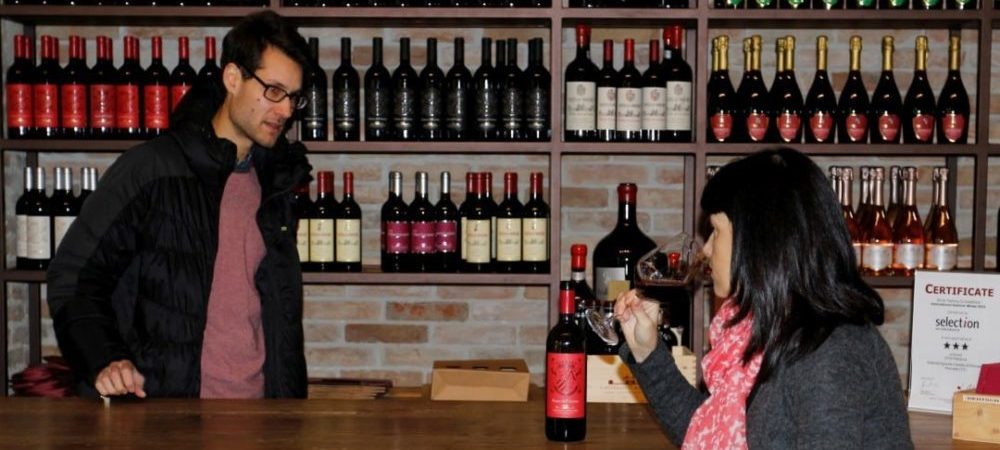 Wine tasting and shopping experience
The Venetian countryside
The Veneto region is scattered with countryside villas as Venice nobility, starting from 1400 became more and more interested in their mainland properties. This private half day tour is the occasion to visit a manor which is together the residence of a noble family and the premises to a popular winery. The count himself or somebody working for the company will lead us through a short visit of this elegant residence which is the heart of a very productive winery.
Cellar and wine tasting
The visit will continue to the ancient cellars where huge barrels are kept. Right behind the castle, hectares of grapes spread in the flat countryside. Grapes grow in a clayey ground rich in minerals. Not far from here but still in Treviso province, the company produces also the popular Prosecco wine.  Wine tasting will follow.
Fashion outlet shopping tour
Twenty minutes' drive from the winery a huge fashion outlet will welcome you with more that 150 shops, for a comprehensive shopping experience. This is the occasion to buy the most popular brands with big discounts.
The tour duration is 5 hours and includes a private minivan, guided visit of the villa with wine tasting and some free time at the Outlet.
Meeting time
Pick up options: 8.45 am, 10.15 am, 2.45 pm. You can enjoy some lunch at the outlet or in a local restaurant nearby. It takes about 45 minutes drive from Venice to the villa and other 20 minutes from the villa to the Outlet Village.
There is no extra charge on this tour but you'll have the chance to ship home some very nice wine.
Meeting location:
Piazzale Roma (Venice car Terminal),
San Basilio Port or the Maritime Station (Venice main Port), if the tour is a shore excursion
Mainland location
Please, ask for a quotation if you want to be met at your hotel in Venice and be transferred to the van.
End location:
back to where we met
at the end of the tour, we can drop you off at the Airport or at the train station if you have to catch a train: your luggage can travel with us.
Our means of transportation is a Mercedes van or similar, clean, comfortable, air-conditioned. A licensed driver will take care of the driving.
Wine tasting & shopping tour