Your certified guide in Venice
About me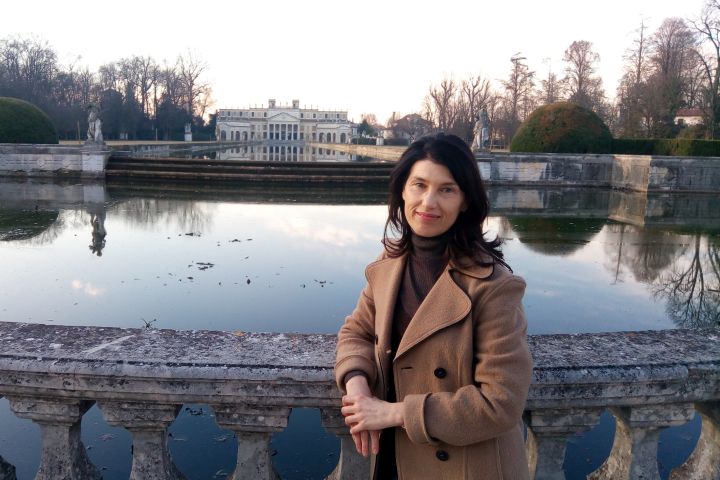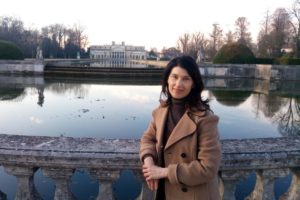 I was born in Padua, a lovely human size city half an hour drive from Venice.
Padua has a strong tourist vocation thanks to Saint Anthony's church, the Scrovegni Chapel by Giotto, and a XIII century university.
In Venice
I arrived in Venice as a teenager to attend college and except for a brief parenthesis, I never left. I graduated from Venice University in Anglo-American literature in early 90ies. After that, I was employed as a bookstore keeper and translator. But I also gained experience as an English teacher and I worked for the International Movie Festival.
Tour manager
In 1997 I approached tourism and I started a long-lasting collaboration with many Italian agencies. It was the years when the main cruise companies almost competed to dock at Venice Port. The city quickly became a number one destination in Europe and I became very busy in leading shore excursions and customized tours in the Venetian lagoon.
Tourist Guide
After many years of experience, I keep loving my job, even though I stepped away from cruise market to focus more on customers who prefer a taylor-cut and private experience. It doesn't matter if you are here just for a few hours or if it is the third time you come: Venice will involve you immediately with its special atmosphere made of breathtaking palaces and hidden gems. A UNESCO site since 1987, Venice is not only the historical city centre: the whole lagoon is waiting for you, too.
Venice surroundings
The Veneto region has a lot to offer in terms of tourist attractions like castles, villas and landscape. It is the perfect destination for experiential tours based on food&wine or for a spiritual journey in an ancient garden. Please, check "tours out of town" to find inspiration. And remember that all private tours can be tailor-cut after your requests
Let me be your personal tour designer. I look forward to meeting you here!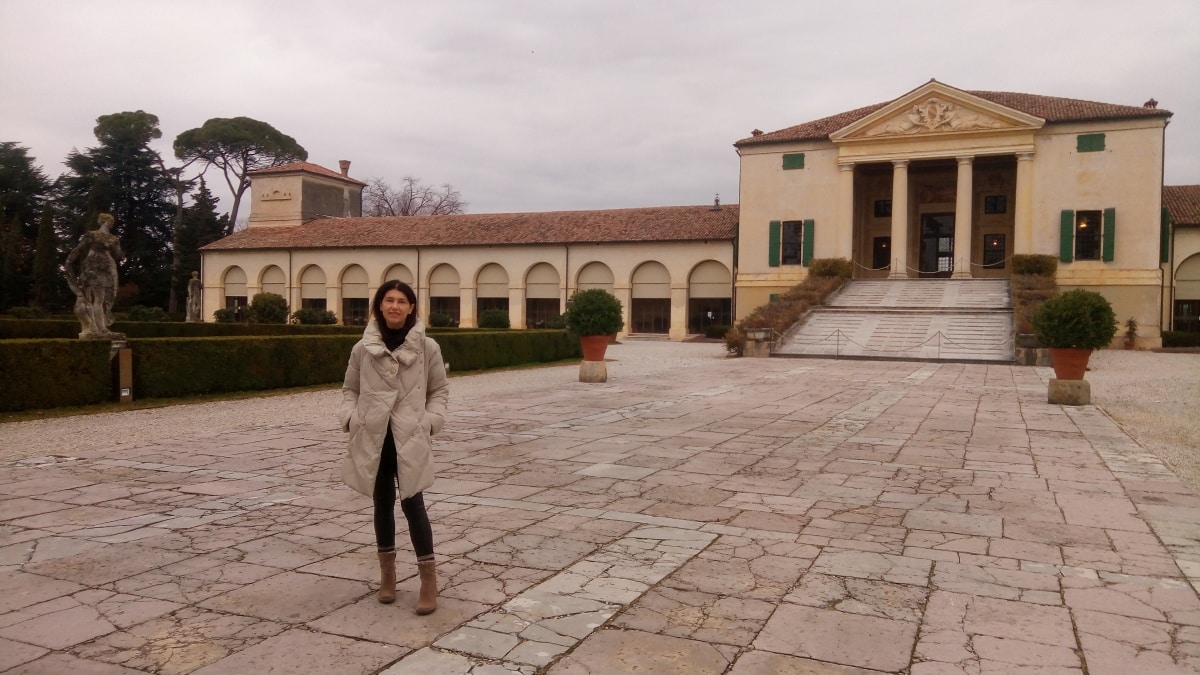 Your tours with Isabella, licensed guide in Venice
Want to explore the real Venice?
Many years of experience in Tourism and a good knowledge of the Veneto region allow me to supply visitors with the right solution for their travel plans in terms of transfers, tours, fun trips and leasure. My mission is to deliver non-obvious tours: get inspiration by my list of walking tours, boat tours and tours out of town.
I love food and shopping and I think they are an important part of our vacations.
Walking tours
The best way to explore Venice is by walking. When in town, no matter where you stay, you will inevitably do a lot of walking: comfortable shoes are a must…
Boat tours
Although a large part of the guided tours in the city is made on foot, boats offer an entertaining and restful alternative. The main route is the Grand Canal…
Tours out of town
Venice is a must but also the rest of the region has much to offer in terms of art, food and fun. These are relaxing and enjoyable tours if you have an extra day…
Meet&Greet/Transfers
Venice is hard to figure out even for those who have a good sense of direction. At the airport or at the train station you are overwhelmed by…

Maps&meeting points
This section deals with Venice Terminals, including maps and meeting points where you can find your assistant and driver. It is the section where…