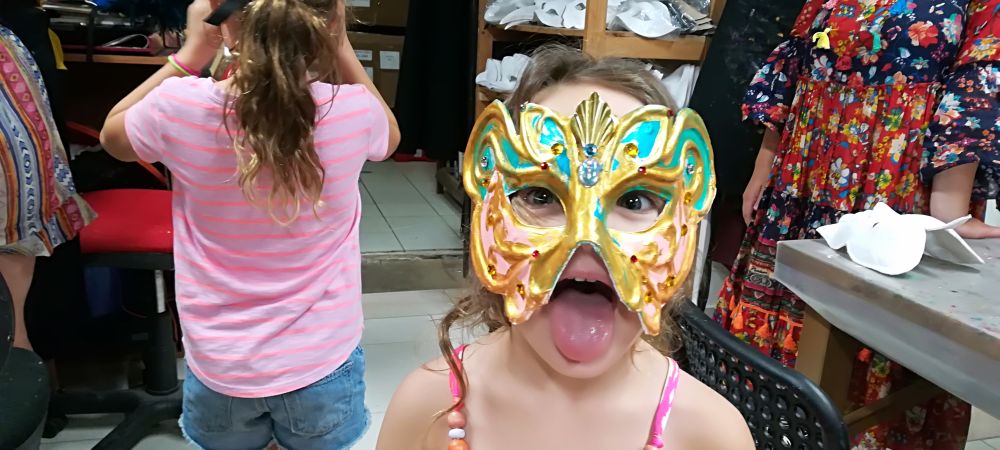 Fun in Venice with kids, a creative and active experience
Paint your mask!
Eveybody knows about Venice and its Carnival, the use of masks and the fab costumes of XVII century. During this tour you'll get familiar with the old tradition of disguise and you'll learn to decorate a mask. In an active workshop a maskmaker will show you the birth of a character from a mould where many layers of paper and glue turn into paper maché. Once you've created a face, you need to give it some expression: it is your turn to show your artistry with pencils, colours, wax and much more.
Rowing lesson
The tour goes on with an outdoor activity: a rowing class! The rowing place is located twenty minutes away from the mask workshop. A stop for a refreshing ice cream will give you enough energy for the upcoming activity.
The English speaking staff will introduce you to the local rowing techniques along quiet canals, and show the children to respect nature by collecting from the water plastic bags or bottles you might see during the rowing lesson.
Your private tour booking form