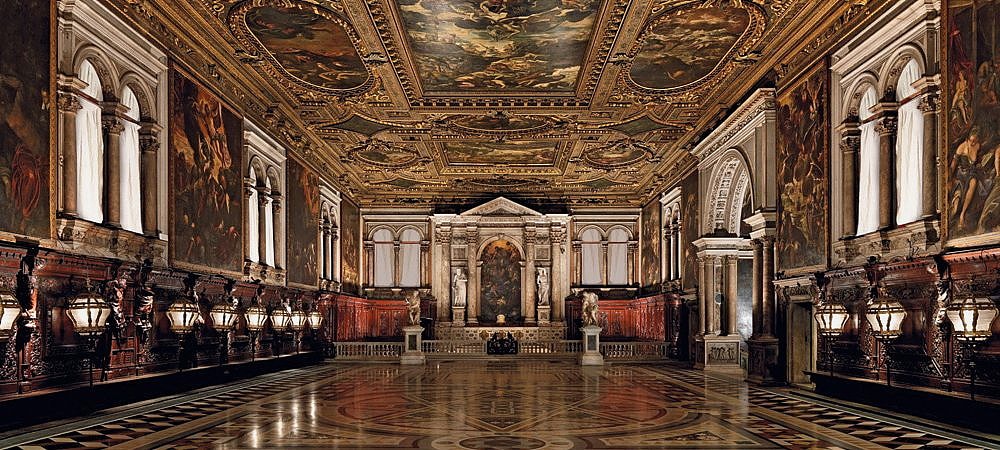 Frari church, San Rocco confraternity, and Cà Rezzonico
A visit to great museums
A stroll in San Polo and Dorsoduro districts to uncover Venice artistic heritage throughout the centuries. This tour focuses on the visit to three magnificent museums that were the seat of popular institutions:
the huge Medieval and Gothic Frari church treasures amazing sculptures and paintings;
San Rocco confraternity, a Renaissance building that counts with fifty works by Tintoretto;
Cà Rezzonico, a private palazzo over the Grand Canal, that brings you into XVIII century, the fabulous age of Baroque.
An artistic journey
This tour develops in a chronological order with the visit of the Frari, a huge Franciscan church that shrines unique funerary monuments and ashtonishing canvases by master painters. The elegant venue of San Rocco brotherwood is located nearby. Here in XVI century Tintoretto left a complete cycle of paintings representing the Old and the New Testament.
Cà Rezzonico
Before we walk to our third museum we take a short break to drink or grab something. Cà Rezzonico is an elegant palace located over the Grand Canal and was the home to one of the richest families in town. The visit is the chance to see interior decor in VXIII century Venice, made of elaborated furniture, tapestry and frescoes. Here is also possible to admire the only two Canalettos in Venice, and works by Guardi, Longhi and Tiepolo.
Your private tour booking form